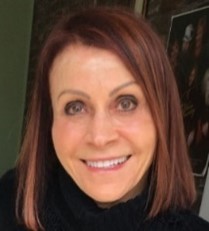 Patricia Leonard, Message Artist
Some 25 years ago I created Patricia Leonard & Associates with the goal of making an impact in the quality of life for all individuals served.  My intention was to build a business that created avenues for people to feel free to explore, express and execute their dreams and goals.  It has definitely been an evolving process. The most recent addition to my service offerings is below.

 is the starting point where life and career management begin.  All dreams, desires and goals actually originate in our imagination prior to taking action on them.  While I believe that forward movement is important; it is the movement of our passion and purpose that brings long-term satisfaction.  As all things in life are continually evolving it is critical to re-introduce self to self at various points in life.  We are not static beings.

is really a wakeup call to individuals of all generations and businesses in various stages of transition to re-evaluate their present status and engage their 'imagine thinking'.  This creative thinking offers an opportunity to step outside a typical pattern of thought and bring new flashes of insight and possibility. These are the moments that allow us to step outside our diluted self-image and highlight our personal potential, passion and purpose.
My own living and my work have taught me the importance of checking in with myself, occasionally, as my life experiences and transitions shift.  This requires an assessment of personal happiness, accomplishments and new commitments.  The key purpose of this review is intended to improve the possibility for a more fulfilled quality of life for each of us.

aligns with my motivating and accountability style of encouraging and empowering.   As a 'MESSAGE ARTIST', it is my mission to expand visions, build runways to success and encourage celebration by inspiring clients to turn cants into cans and dreams into plans.
Personal Brief
As an inspirational and motivational speaker, I integrate storytelling, creative presentations and artistic performances. 
My message style is… EXPECT THE UNEXPECTED!
Clients
Patricia Leonard & Associates offers a full-service CAREER AND LIFE MANAGEMENT program beginning with knowing yourself, defining your vision and developing plans for implementation.
My company works with individuals, corporate and small business leaders, conference organizers, non-profit organizations, focus groups, academic and personal growth planners to craft a one-of-a-kind participatory experience focused on the audience and expected outcomes.
We believe that life is a gift that should be wrapped in bright shiny paper and tied with a glitzy bow!
DAILY INSPIRATIONAL QUOTE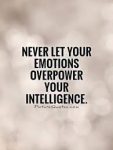 Noise is the enemy of effective communication. Often the chatter of our emotions distorts our spoken word. Effective communication begins with clarity of what you wish to convey.
Success Starts Here
Let my organization help you find your career runway by using the three-step process outlined in my book, "The NOW, HOW and WOW of Success"
ANY OF THESE STATEMENTS SOUND LIKE YOUR SITUATION?