Life is a gift; the way we wrap it is our choice.
My mission is to expand visions, build runways to success and encourage celebration.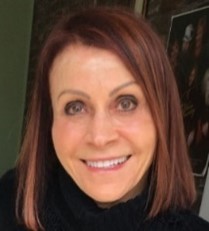 Patricia Leonard, Message Artist
I am a MESSAGE ARTIST crafting my delivery to maximize the communication. Some 25 years ago I created Patricia Leonard & Associates with the goal of making an impact in the quality of life for all individuals served. My focus is to utilize various aspects of expression to create a heartfelt visual, paint a picture of reality, demonstrate a process of awareness or tell a story that connects with the heart causing the audience to reflect on a personal experience from their own life. I am available to provide services to corporate meetings and retreats, conventions and conferences, universities and organizations, private parties and restaurants and clubs.

is the starting point where life and career management begin.  All dreams, desires and goals actually originate in our imagination prior to taking action on them.  While I believe that forward movement is important; it is the movement of our passion and purpose that brings long-term satisfaction.  As all things in life are continually evolving it is critical to re-introduce self to self at various points in life.  We are not static beings. As an inspirational and motivational speaker, I integrate storytelling, creative presentations and artistic performances. My message style is… EXPECT THE UNEXPECTED!
Career Background
Held corporate roles in human resource management, organization change efforts, talent development and utilization programs, new business and plant start-up projects and leadership training design and delivery. Consulted with companies in the service, banking, manufacturing, warehousing, outplacement, healthcare, retail and financial industries. Degree in Human Resource Management and Organizational Behavior and certifications and experience in MBTI Administration, Career Coaching, Confidence Coaching, Hypnosis Consulting and leading university business classes as an Adjunct Professor.
Has spoken on Career Management and Transition, Employee Engagement, Entrepreneurship 101, Women in a Male Dominated Workforce, Confidence and Self-Esteem, Job Search Strategy and other customized client focused subjects.
Clients
Patricia Leonard & Associates offers a full-service CAREER AND LIFE MANAGEMENT program beginning with knowing yourself, defining your vision and developing plans for implementation. 
My company works with individuals, corporate and small business leaders, conference organizers, non-profit organizations, focus groups, academic and personal growth planners to craft a one-of-a-kind participatory experience focused on the audience and expected outcomes.
As a dream builder, I am committed to helping you live your personal and professional life fully by identifying your passions, exploring those dreams on that 'someday' shelf and awakening hope.
DAILY INSPIRATIONAL QUOTE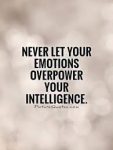 Noise is the enemy of effective communication. Often the chatter of our emotions distorts our spoken word. Effective communication begins with clarity of what you wish to convey.
While working with Patricia Leonard she has taught me to simply go for the things I am passionate about, even if I do not necessarily have the qualifications that are asked for. We all have nothing to lose by simply trying, and we'll never know what could have happened unless we go for it…
Virginia Jackson
Lipscomb University Registrars Office Assistant and Mentee
Thank you Pat! There are few people in the world who truly ignite change and you are a prime example of that. Thank you so much for the inspiration even though we live far apart I want to continue to keep in touch.
Carolyn Kaiser
Human Resource Specialist, Graybar Electric
I am truly blessed to have met and talked to you, Patricia Leonard. Your book "Wearing High Heels in a Flip Flop World" is changing my life for the better. I enjoyed listening to your song, also. Took away some golden nuggets from your talk at the Conference. Thank you so much! I can't wait to get my high heels wraps on my nails to express the new journey I've taken since I can't wear them on my feet like I used to. Saying goes, "where there's a will, there's a way". Ha! Thanks again!
Irma Gwinn
Shabby Lane Small Business Conference Attendee
Thank you for giving me direction, focus and some super awesome tips on my resume, cover letter and the overall hiring process strategy. I truly feel your guidance added value and helped me immensely.
Terrence J. Chempakassery
Business Analyst
Pat brings a unique combination of practical, strategic tools for clients AND an attitude of caring, enthusiasm, and support that helps people broaden their perspective and to take the steps necessary to grow in their careers.
Mark K. Marshall, Vice President
Lee Hecht Harrison
It was extremely helpful for me to have a fresh perspective from such a knowledgeable professional. The tips, suggestions and workshop materials, which you provided, are excellent tools that will help me listen to my own voice…and start at the beginning by defining what I want.
Ann Hall, Vice President-Mortgage Division
National Bank of Commerce
You were fabulous…I really enjoyed your honesty!
Sara Pérez, Community Outreach Coordinator
Alive Hospice
Pat soars above the confusion that many of us get lost in as we navigate through business.
Jane C. Cates
J.D., President/CEO TMAS, Inc.
Pat encouraged me to set high standards and goals. I was prepared to take a lateral, or lower position, when she gave me confidence to reach higher.
Terry Bray
Sales Executive
I thoroughly enjoyed your presentation yesterday at Tennessee Valley Chapter of Society for Human Resources Management (TVSHRM).
Forrest Keith, Community Relations & General Affairs
Manager Daikin America, Inc.
You are a very dynamic, motivational speaker.
Linda M. Robinson, SPHR President,
Decatur, AL
I really do believe that my decision to come to your meeting, a few months back, helped me to make the decision to go forward with my dream and make things happen. Well, let me tell you. Ever since the show at the JCC it has like I have been touched with fairy dust– I am so blessed. I am still in shock and so grateful to you.
Rhonda Wernick
DancingArt, Inc
Pat did an unbelievable career transition presentation for us as a group; but the extended time she took to support each staff member with one-on-one coaching was invaluable. She engaged each person in jump starting their job search efforts by taking advantage of the outplacement services offered by LHH. Immediately following the sessions, each team member stopped to tell me how much they appreciated the day. I cannot say enough about Pat and how she personalized the message and motivated each employee to look ahead and focus on possibilities and career goals.
Robin Velba
Human Resources Manager Clarity, a division of Plantronics, Inc.
I recently had the pleasure of attending several career transition workshops that Patricia facilitated. She put forth a great deal of effort into the content and it is clear she cares about her clients. My resume writing, interviewing and negotiation skills benefited tremendously from her expertise. I would highly recommend Patricia to anyone needing a career transition coach. Julia Brock
I met Patricia when our company was closing its doors, and she was hired to help with outplacement services. I cannot recommend her enough for her ability to provide game changing results in career negotiations, instilling confidence in interview prep, resume revamping, positioning and strategy. She is a great career resource and I recommend her to individuals and companies looking for coaching and mentoring in these areas. David Von Williams
In the years of interacting with Patricia Leonard professionally, recommending her, and observing her in action, these are conclusions I would draw. She is collaborative, transparent, approachable and passionate about the goals at hand. She is results oriented with the ability to not only set goals but also design, implement and monitor plans for improvement. She is engaging with outstanding interpersonal skills and a polished, professional presence. Patricia is politically savvy, understands when to seek counsel and to involve others; is a results-oriented change agent who is an effective business systems thinker with the proven ability to bring projects to successful completion with sustainability. She has superb interpersonal, verbal and written communication skills, and is particularly effective in the areas of caring and compassion while communicating professionally from a podium or one-on-one. She is a motivator who inspires those in her audience to action or those with whom she interacts one-on-one to action. Patsy Writesman
Patricia has an infectious positive energy that is helping impacting the lives of so many. She has a way of bringing to light what it is you really want to do, and then helping you get there! I had the honor and pleasure of having Patricia on my show and she provided so much value and insight to my audience. I recommend Patricia for public speaking events and also if you are looking for a career change, get in touch with her you won't regret it! Joshua S. Kangley
Podcast Host at Mind Shift with Joshua Kangley
Over the past several months, I have had the honor of working with Patricia in a professional development group of which she is the leader. She adds a spirit of enthusiasm. professionalism, and commitment which is contagious. In the time I have been fortunate enough to work with Patricia, I found her to be an honest, dedicated, inspirational, and highly intelligent business professional. Patricia's insights and business savvy are off the scale. I fell fortunate and privileged to be able to work with Patricia and highly recommend her to any company/individual needing a motivational and insightful business culture/transitional consultant or speaker. Richard Oakes
Vice President Procurement at Omni Hotels & Resorts
Patricia is an extremely personable, intelligent and articulate speaker, cheerleader and coach who is inspiring and creative. Her honest and forthright attitude makes understanding her business needs and accomplishing assignments a simple matter. I enjoy working in partnership with her to help achieve success in her business as well as my own. Carol Buttenham
Executive Assistant - Scheduling - Yoga
Patricia has been on the team for the last 4 months. What an absolute pleasure it has been to work with Patricia! Patricia is the embodiment of positivity! Her warm smile and hugs have put so many apprehensive associates at ease and able to conduct very successful job searches. She is a wonderful wealth of information on not only career development but on small business ownership as well. I asked Patricia to take the lead on working with associates interested in possibly starting a business. She not only did that but also developed 2 classes and a networking group! Patricia has inspired so many people here to be their absolute best! I look forward to working again with Patricia in the future! Bart Nichols, ACC
Talent Development | Coaching - ICF certified | Performance & Career Management | Strategic & Succession Planning | Meeting Facilitation | Ideation | Human Resources | Leadership
ANY OF THESE STATEMENTS SOUND LIKE YOUR SITUATION?