Career coaching workshops help you develop career planning skills
Highlight skill development and career planning options through practical hands on activities designed to create a career management model.
Understand & Develop Leadership Skills
Clarify & Develop Career Goals
Develop 1, 2, and 3 Month Strategy
Learn Progress Tracking Techniques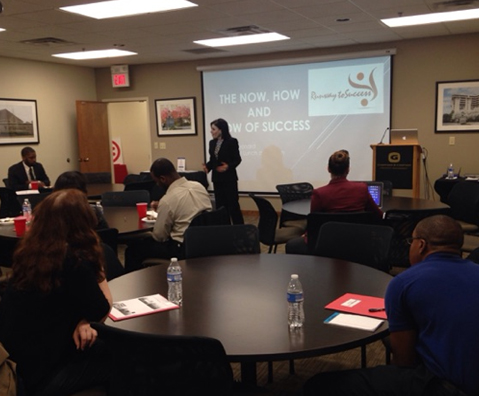 A group coaching format offers expansion in creativity and innovation.
Gain the insights of others
Create a support community
Expands career viewpoints
Jump starts job search planning
Expands discovery of competencies
Develops resume summary options
Improves the interview skill set
Builds confidence through preparation/feedback
Coaching Experience
Have worked with executives and professionals and clients in all walks of life and business positions.
(Sport and business teams, pageant competitors, entrepreneurs, personal image, job and career change, leadership, etc.)
Coaching Style
Use a 3-Step approach focusing on the client's desires and expectations. The three steps are based in my book "The NOW, HOW and WOW of Success". To provide a jump start to the final outcome through establishing a three month plan of action for progress.
Personal Style
Coaching is support, guidance and possibility thinking with results-focused expectations. The style I embrace puts accountability and measurement as the responsibility of both the client and the coach.
Over the past several months, I have had the honor of working with Patricia in a professional development group of which she is the leader. She adds a spirit of enthusiasm. professionalism, and commitment which is contagious. In the time I have been fortunate enough to work with Patricia, I found her to be an honest, dedicated, inspirational, and highly intelligent business professional. Patricia's insights and business savvy are off the scale. I felt fortunate and privileged to be able to work with Patricia and highly recommend her to any company/individual needing a motivational and insightful business culture/transitional consultant or speaker.
Patricia, thanks for your coaching and encouraging approach to all of us in the job transition group. You and the group were an amazing help in providing strength and wisdom in directing my search. It's was invaluable.
DO YOUR EMPLOYEES NEED TO DEVELOP LEADERSHIP AND CAREER MANAGEMENT SKILLS? SCHEDULE A WORKSHOP OR GROUP SESSION WITH PATRICIA LEONARD TODAY.