Hello, Self… moments help turn "cant's" into "cans" and dreams into plans.
Welcome to the Hello, Self… Podcast with Patricia Leonard
Hello, Self…
is a biweekly podcast focused on inspiring stories of turning dreams into reality. Join coach and author Patricia Leonard and her guests as they share life-changing Hello, Self… moments. Here, host Patricia Leonard introduces the show, her "why", who she is, the stories and insights she'll share, and much more.
Tiffany Young, Tiffany Young Productions
Tiffany Young, a filmmaker and owner of Tiffany Young Productions, joined host Patricia Leonard to discuss the Hello, Self.. moments she encountered throughout her life, leading up to creating her own production company. Seeded in a camera she had in high school, Tiffany never stopped loving being behind a camera and creating. Enjoy her story as she and Patricia talk about the rewards of following one's own inner voice.
Joshua Kangley, Mind Shift 2022
Joshua Kangley, host of the Mind Shift with Joshua Kangley podcast and editor of Mind Shift 2022 joined Patricia Leonard to recount how they first met, the profound impact of their friendship, and his path to being an author, podcast host and blogger. He and Patricia chatted about mindset, positivity, the decision to leave a corporate career to find what makes you happy, and much more.
Jamie Simpson, J Simpson Photography
Jamie Simpson, owner of J Simpson Photographer, joined host Patricia Leonard on this episode of Hello, Self… Jamie talked about her winding journey through corporate work to returning to her love of photography, building a business working newborns, and more.
Terry Warren, Executive Coach and Author of The Art of Choice
From humble beginnings in Tennessee, Terry Warren was the first in his family to go to college. He went on to have a successful career and now is an executive coach, artist, and author of The Art of Choice. He shared with Patricia his story and the lessons he learned along the way, including asking for what you want, shifting your perspective, the secret ingredients he has seen in his clients that make them successful, and much more.
Cindy Allen-Stuckey, Author of "The Shift Café: How to STEP into the POWER of your POTENTIAL"
Cindy Allen-Stuckey, speaker, coach and author of The Shift Café: How to STEP into the POWER of your POTENTIAL, joined host Patricia Leonard. Cindy shared her personal path, the Hello, Self.. moments that led her to start her own company and then write her book, how she gets creative working with clients, the "sips" in her book, and much more.
Dan Aronoff, Owner of FranNet of Middle & West Tennessee
Dan shares about his career journey and the events that led him to get into franchise coaching. He talks about the key factors before starting a business, considerations and benefits when choosing to buy a franchise, the importance of community for business owners, and much more. Dan  works to match his clients' personal, professional and financial goals with national franchise companies and coaches on how to thoroughly search for and evaluate franchise opportunities.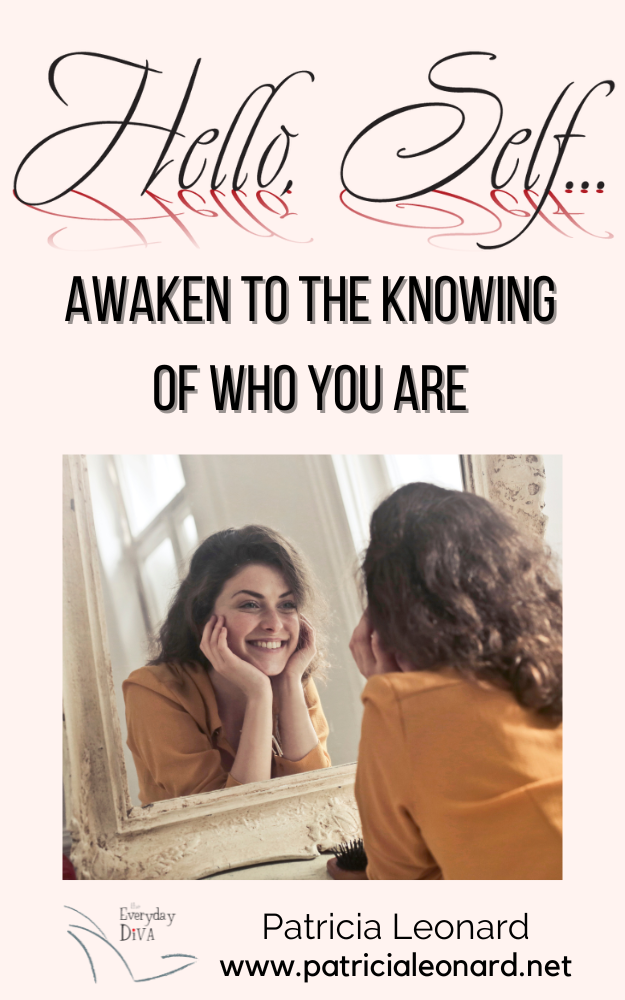 It starts with awakening to the knowing of who you are
Hello, Self…
This book is a starting point and guide to discovering, creating and living the life and career of your dreams.
START THE DISCOVERY PROCESS CLARIFYING THE APPROPRIATE SERVICE OFFERING WITH PATRICIA TODAY!