RUNWAY TO SUCCESS is an achievement based organization focused on supporting clients who want to explore personal, professional and organizational possibilities.
Transitioning to a New Career
Building Mentoring and Coaching Relationships
Creating a Collaborative Culture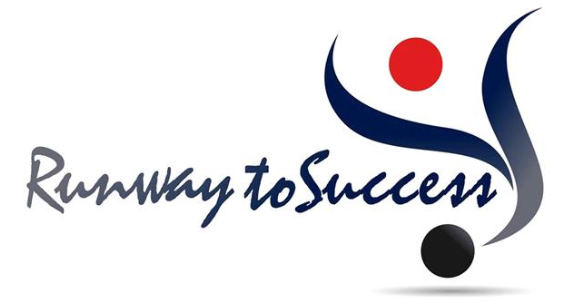 Developing Personal and Professional Power
Defining Career Management Strategies
Defining Career Management Strategies
Discovering What Makes You Happy
The purpose of the RUNWAY:
To offer programs, workshops and customized options for accomplishment of client goals and strategies.
GET STARTED TODAY!
Attend a RUNWAY TO SUCCESS event: CLICK HERE
Schedule a free 30 minute coaching and exploring session.CONTACT US
Runway to Success Option One – (2-4 hour) Group Workshop
Group Size (10 or less Attendees)
Client Focused Topics
Includes Book
(The NOW, HOW and WOW of Success)
Some topic possibilities:

Resume Writing
Writing a Book
Starting a Business
Leadership & Power
Breaking the Glass Ceiling
Confidence and Self Esteem
Career Management
Runway to Success Women's Group Series Option Two – (2 hour) Workshop Series
Group size – (unlimited)
Series of 10 Sessions
Includes Book
(The NOW, HOW and WOW of Success)
Webinar or Face to Face Presentation
Resume Review & Reformatting
Topics Offered

The Millennium Woman
Personal Branding
Confidence & Self Esteem
Power & Leadership
Seeing No Glass Ceiling
Cooperation and Competition
What Women can Learn from Men
Entrepreneurial Pros & Cons
Defining Career Management
Finding Your Runway
Option Three – One-to-One Coaching Sessions For Business/Department Leaders
Possible areas of focus:
Professional Development
Career Management/Change
Role Change Preparation
MBTI Assessment Session
Language and Presentation Power
Organization/Department Management
Resume/Competency Update
Thank you for another motivating RUNWAY session on Tues. night. Your presentation was inspired AND inspiring–I felt like I was full throttle by the time you finished…ready for take off. I cannot wait for the August meeting. It is a privilege to be part of such a bright and talented group of people
Elizabeth Braswell,
RUNWAY Participant.
I always find your sessions personally meaningful and rewarding.
Carol Karr
RUNWAY Participant.
Our class last night was one of those "small joys and minor miracles" for me, and I thank you so very much. Today I'm enthusiastically re-energized to step into my "North"…now knowing just a bit more where I'm headed. Many thanks for helping to point the way!
Jinanne
RUNWAY Participant
I love when she asks people their dreams and if they do not know, how she gets them turned around! You have to attend her conference! I will be at the next one!
Catherine Monceaux
Owner/CEO Shabby Lane Shops