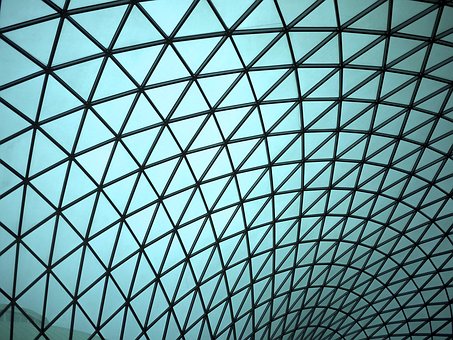 What will it take to break it?
___________________________________
For years women have dealt with gender bias, pay inequity and talent denigration. They have addressed it with some success; however there is some distance yet to go.  What will it take to mend the frustrations and shift society's accepted cultural norms?
All the articles, marches, banners and women's forums have made little progress in shifting the society standard that had become an accepted way of life.  As powerful as women are, I am curious about why more progress has not been made to date.  However, if these processes have not resulted in expected outcomes, it is time to take a different direction.
One thought is, perhaps it could be the way the issues are being approached that does not shine a positive light on the female.  I must admit that some of the behaviors being exhibited do not make me proud to be a woman
I am a professional woman and small business owner and have experienced gender bias, pay inequity and talent denigration during my career.   Most of my early career experience was in a male dominated business environment.  The good news in that situation was that I learned from males how to navigate the detours and roadblocks that would surface for a female in that culture.  And, I took notes!
Recently, I saw the movie "Hidden Figures"… it was a déjà vu of my 30 year career life.  And like the women in that movie, I maintained my professional behavior and spoke up when it was appropriate; never relinquishing my voice on system and process changes.  Of course, there were times, I felt like I was not listened to or appreciated as a valuable contributor, but; that never stop my contributing… and, in the end gained the respect of all levels of management.
I learned to walk between the raindrops – not avoid the raindrops.  For each career step I created a vision of my desired accomplishments; then strategically used the existing system to create the path.  It often required navigating a 'Road Less Traveled' without a GPS.  The focus was always on what I wanted and how that would add value to the bottom line of the organization.  Of course, the bottom line of the organization was the final measuring stick… I had learned that, too.
How can sharing my experiences have any impact on what it takes to break the glass ceiling?  Early on in my career, I had been educated in a real life male corporate school and had learned some lessons.  The lessons were not about giving in or giving up but about allowing my business thinking to rule over my emotional behaviors.
Today, it would be refreshing to see women stand up without a hammer of screaming, marching, writing victim articles and allowing emotions to express an unfavorable portrait of the feminine.  Emotions surface and take control when we lack confidence, self-esteem, direction and claim powerlessness.  Breaking the glass ceiling begins with women forming purpose driven groups to design action focused strategies and produce results.
Business presents a perfect platform for implementing efforts to engage, educate and empower female led groups to chip away at the ceilings through strategic efforts.  Forming it as a valid department with a budget, strategic goals and responsibilities; just like marketing, human resources, customer experience, etc.  The group must fit into the overall business model and vision of the organization.
In closing, there will always be glass ceilings in life and in our careers.  Letting them stop us from reaching our career or life goals is up to women acting as leaders!
An added note:  men face their glass ceilings, too!  I know, because I work with them.
My company RUNWAY TO SUCCESS is focused on educating and coaching clients in finding their power through innovative solutions that enhance their marketplace presence.
Patricia Leonard, Speaker, Trainer, Coach
RUNWAY TO SUCCESS